In just a few days (depending on when you are reading this), pet professionals from all over the United States - and even a few internationally - will be walking the floors of Mandalay Bay in Las Vegas, Nevada for the World Pet Association's SuperZoo 2017.
This highly anticipated show is expected to feature over 1,000 exhibitors, more than 262,000 square feet of booth space (plus the 20,000 sq. ft. of new products), and more than 25,000 attendees. Of all of the pet products at the show, 820 of them are expected to be brand new. That's nearly one thousand new products that will be on the shelves of pet stores throughout the country within the next 12 months, if not sooner.
With so much going on at such a large show, it's important to both plan efficiently and to have an idea of what to expect so that you're not completely blind-sighted by the sights, sounds, and smells (dog food + dog shampoo smell, anyone?) that is SuperZoo.
This show is a great place to catch up on the latest pet industry trends and gossip that has occurred in the last year. Based on our past knowledge and research, here's what we expect to see at the pet trade show this year.
1. High-Tech Pet Products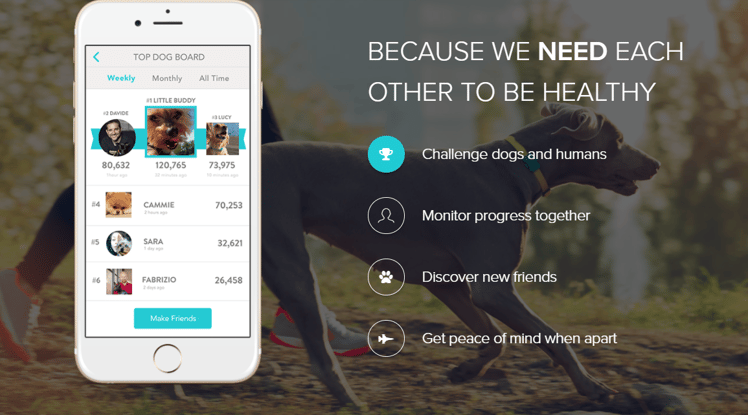 There's no doubt that pet tech is on the rise - and it certainly isn't going anywhere. High tech pet products were all over the show floor at Global Pet Expo this year, and we expect that the same will be true at SuperZoo - if not more so.
We've been watching technology growing the pet industry in two distinct ways: through pet products for consumers and through software and processes for pet specialty retailers. In the pet products spectrum, the Internet of Things allows people to interact with their pets in new ways. These include the FitBark Dog Activity Monitor, the PetCube Remove WiFi Pet Camera, the Pintofeed Automatic Pet Feeder, and more.
As for the pet stores, technology has become so accessible that many independent pet retailers can use these resources to establish a fantastic customer experience in their store. Plus, implementing it is fairly easy, as you can see in this article.
Although it's a major feat, pet technology is just one segment of lifestyle pet products we expect to see at SuperZoo this year.
Related Article: SuperZoo Planning 101: How to Maximize Your Efficiency
2. Lifestyle Pet Products
Of course we can't talk about pet industry trends without mentioning the humanization of pets which has changed discussions about pet products. Because of this trend, pet product manufacturers have altered many of the ways they do business in order to capture the attention - and the market share - from the millennials who drive pet humanization.
Have you been to the park recently and seen a dog - not on a leash as you would anticipate - but rather, in a stroller being pushed by his "parent"? As consumers treat their pets more and more like their children, they expect manufacturers to produce products that fit their needs.
As mentioned, pet technology isn't the only sector of lifestyle pet products that is growing. We're also seeing pet strollers, cat leashes, and even dog umbrellas pop up more and more at shows like SuperZoo.
3. All Natural Everything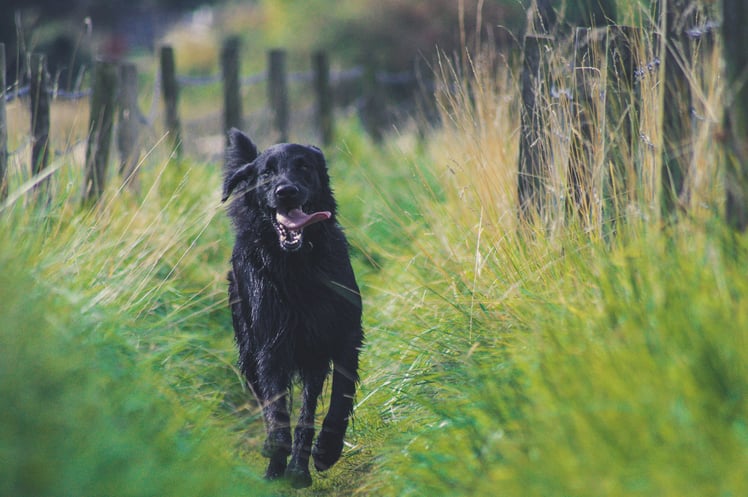 As time goes by, natural pet products are more than just well-accepted: they are being demanded by both consumers and retailers alike. This is likely due to the fact that, according to Susan Goldstein, founder of Earth Animal, "Providing pets with a natural lifestyle—from their food, supplements and toys to their grooming products and cat litter—can help with a pet's longevity and quality of life"
Natural pet products also goes well beyond pet food, treats, and supplements. Everyone from pet treat to pet grooming manufacturers are looking to include more natural ingredients in their products.
Just like in the human beauty industry, pet beauty, or grooming, is becoming more natural by the minute. According to Eric Bittman, CEO of Warren London in New City, N.Y., "Almost anything you would do at a human grooming salon or in your own bathroom to pamper yourself can now be done for your pup"
Because of this growth, we expect to see a lot of "natural" keywords on products as well as packaging and branding that reflects this sentiment at the show.
Related Article: 10 People You'll Meet at Pet Trade Shows
4. Varied Pet Food Forms
Gone are the days when pet owners would walk into a store, pick up a bag of dry pet food, pay, and walk out. These days, educated pet owners are on the lookout for variety for their pets - and it must be healthy, grain-free, and all-natural.
Pet food is more varied than ever, with forms ranging from raw and frozen to freeze-dried and wet. Even the "wet" food category has many variations including cans, pouches, and peel-top pots.
While understanding which form pets prefer can be complex, there's no doubt that pet owners prefer to add variety to their pet's diet whenever possible. Don't expect the pet food booths at SuperZoo to be one bag of dry cat or dog food after another. Rather, expect to see forms you've never expected and packaging that reflects their unique traits.
Related Article: Using the New SuperZoo App at the Upcoming Pet Trade Show
5. Authenticity and Transparency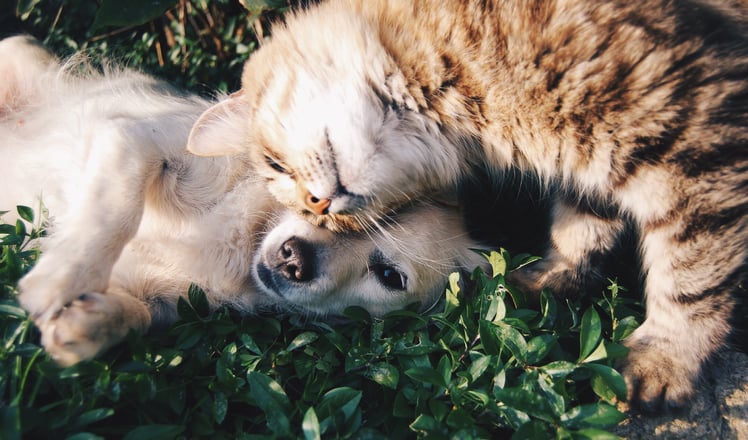 You've probably heard it a million times: millennials love authenticity. In the past, it was not only acceptable to tell consumers what they wanted, it was expected. Now, consumers are the ones dictating the ways businesses behave, and authenticity and transparency are two things that are a must for those who want to win over their hearts (and wallets).
At Global Pet Expo, we saw many mentions of sustainably sourced and certified on packaging of pet food, treats, and even some hard good products. The example that Pet Food Industry uses in their wrap-up of Global Pet Expo 2017 trends is that of Open Farm's booth, which featured large panels explaining its Certified Humane claim (the foundation of the brand).
This year, we expect many brands at SuperZoo will continue this trend and follow suit, proving to attendees (and ultimately, consumers) that they are listening and ready to be transparent with their practices.
Related Article: How to Get the Most Out of a Pet Trade Show
---
These speculations are just that - speculations based off of past shows and trends we've been watching throughout the industry. After the show, we will be doing a write-up to confirm what we've seen and how it should be implemented through 2018.
What trends are you expecting to see at SuperZoo 2017?
GET IN TOUCH

ABOUT THE AUTHOR
Ashley Hoffman is a freelance content marketer in the pet and design industries. Growing up in the pet industry, she has keen insight on market trends and a passion for helping small businesses grow. Her portfolio includes various topics from pet food trends to using technology and marketing strategies to boost pet business sales. When she's not writing articles or working her day job, she's playing with her two cats (Kitty and Chewbacca), reading a book, or hiking one of Washington's many trails.
Visit her: Website | LinkedIn | Instagram
Click here to sign up for our monthly newsletter to stay up to date on current market trends in the pet industry
No Comment