The pet industry is ever-changing, and keeping up with the trends, demands, and sales cycles is what separates the fast-moving and strong businesses from those lagging behind. One of the most effective ways to gain this information is to read books designed to help you succeed in growing and/or sustaining your business.
National Book Lover Day is August 9th, and in honor of this day we thought it'd be the perfect time to pick up a new book and learn something new. Here's seven books that we recommend reading in honor of this day - and in honor of growing your business to the next level as a pet store owner.
1. Million Dollar Dog Brand by J. Nichole Smith
What's your ultimate dream for your pet store? Do you want to build up a business based entirely on natural ingredients in pet supplies? Become a household name within five years? Or maybe even make a million dollars?
In Million Dollar Dog Brand, Smith identifies strategies and formulas inspired by real-life pet industry all-stars such as BarkBox, Honest Kitchen, and PetHub to grow your pet business to the next level.
Why it benefits you: With this guide, you'll have the tools you need to grow your pet business to the next level. Whether you're looking to expand into additional locations, double your profit, or just become a sustainable business, this pet industry-geared guide will help you along your way in an extremely competitive environment.
Next Steps: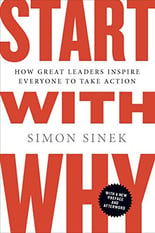 2. Start with Why by Simon Sinek
How do great leaders inspire action? How do you push your colleagues, employees, and peers to do great things and push themselves to the next level? In one of the most watched and talked about Ted Talks of all time, Simon Sinek answers these questions and others like it with a simple, but profound concept: the Golden Circle.
In essence, great leaders, brands, products, and companies don't focus on promoting what they do, they focus on why they do it. This sentiment has changed the way many business leaders across multiple industries behave for the better.
Sinek's book, Start With Why, identifies why some people and organizations are more innovative, more influential, and more profitable than others. It provides a framework that you can use to achieve similar results and take your business to the next level.
Why it benefits you: Inspire your employees, get customers to believe in your business and it's mission, and promote loyalty by giving people something to truly believe in.
Next Steps: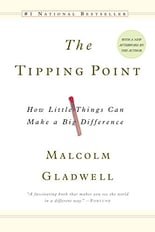 3. The Tipping Point by Malcolm Gladwell
When does a single idea turn into the next big thing? At what point does something "take off" and suddenly have the power to change the world?
In The Tipping Point, Malcolm Gladwell discusses the strategy behind pushing things just right so that they are able to truly take on a life of their own. He talks about concepts such as epidemics, personas including "Connectors" and "Mavens," the stickiness of ideas, and how information is dispersed. Altogether, it explores changes to ways people think about selling products and ideas.
Why it benefits you: Learn how to push your message into the world of pet owners and make it spread like wildfire.
Next Steps:

4. Who Moved My Cheese? by Spencer Johnson
Change is something we're seeing a lot of in the pet industry - and in virtually every other industry - right now. As millennials take over the majority of our consumer base, they dictate how businesses behave, including what, how, when, and where they manufacturer and sell the products they use.
Change isn't easy, but it's something we are all dealing with on a daily basis. Who Moved My Cheese? is written as a parable to help it's readers to see the positive side of change. The overall message of the story is to not only be alert to changes in the industry, our lives, and our businesses - but also to understand how to react when things are no longer the way we've come to know them.
Why it benefits you: Change is never easy - but often it's inevitable. This book might just help you see the positive side of these transitions when they occur, and put you in a better mindset to deal with them as they happen.
Next Steps:

5. The E-Myth Revisited by Michael E. Gerber
There's no doubt that owning a business is not easy. Whether you're the owner of a single location independent pet store or a 50+ regional chain, there never seems to be enough hours in the day to get everything done.
The E-Myth Revisited is known as the go-to for anyone who is thinking about, or is already, owning their own business. Overall, it covers common myths surrounding the concept of being an entrepreneur, how many small businesses and startups fail, and strategies to avoid said failure.
Why it benefits you: Avoid failure, gain useful strategies, become successful in growing and/or sustaining your business.
Next Steps:

6. Profit First by Mike Michalowicz
Does this sound like your average day as a pet store owner?
You've been working your back off for what seems like forever. You're constantly balancing the act of motivating your employees, stocking the right mix of inventory, getting customers in your door and buying products, and just keeping your business running in general.
But, through all that, you're still not making profit - or at least, not enough of it.
Profit First by Mike Michalowicz gives entrepreneurs a new way to look at their cash flow - a way that's designed to turn a business from a "cash-eating monster" to a "cash cow."
Why it benefits you: While providing your communities' pets with pet products that are good for them, it may not always feel so good when it comes time to put your accounting hat on. Learn techniques and follow principles to change your profit strategy into one that makes you enough money to come home with at the end of the day.
Next Steps:

7. Unlocking Potential by Michael K. Simpson
The workforce is changing; millennials are growing up and becoming a large part of it. In fact, motivating and engaging these employees is one of the biggest challenges that you must overcome on a daily basis. So, where do you begin?
In Unlocking Potential, Michael K. Simpson discusses the seven coaching skills needed to transform your team and the organization as a whole. The key to unlocking this potential is not to be a manager; it's to become a coach. It's in this way that you will be able to optimize productivity, profitability, loyalty, and customer focus.
Why it benefits you: The guide offers deep insights and coaching tools for all leaders, and is designed to help you inspire your team to the next level.
Next Steps:
We know that being a pet store owner is tough. There's not enough hours in the day to do your daily tasks, much less read books! However, reading these will guarantee you have the tools you need to take your business to the next level.
If you don't have time to sit down and read, consider using audio books and listening to them on your commute, while you're cooking, or even while getting ready in the morning. This way, you'll get the information you need without cutting any of that valuable time out of your day!
Do you have any favorite businesses books that you love? Share with your peers and tell us about them in the comments!
GET IN TOUCH

ABOUT THE AUTHOR
Ashley Hoffman is a freelance content marketer in the pet and design industries. Growing up in the pet industry, she has keen insight on market trends and a passion for helping small businesses grow. Her portfolio includes various topics from pet food trends to using technology and marketing strategies to boost pet business sales. When she's not writing articles or working her day job, she's playing with her two cats (Kitty and Chewbacca), reading a book, or hiking one of Washington's many trails.
Visit her: Website | LinkedIn | Instagram
Click here to sign up for our monthly newsletter to stay up to date on current market trends in the pet industry
No Comment