Pet containment is one portion of the pet industry that (let's face it) hasn't seen a lot of change as of late. In fact, over the years, we've seen a lot of the same rabbit hutches and chicken coops that have always been manufactured. However, with the humanization of pets changing nearly every other aspect of the industry, the containment category (i.e. dog kennels, rabbit hutches, chicken coops, etc.) is getting some updates of its own.
Although pet food is a primary driver for the pet industry, the beginning of the year is a great time to take advantage of the high-ticket sales that pet containment products often bring. If you want to be successful with the category, the key is to understand what your customers are asking for.
Improved Humane Standards
We've all seen it: the humanization of pets is on the rise and certainly isn't going away any time soon. This means that as pets continue to be treated as family members, pet products are being designed to match this need.
Everything from extra safety and comfort features for dog kennels to humane chicken capacity standards on chicken coops shows how pet product manufacturers are responding to consumers' need for better containment for their pets.
For example, Advantek released a new set of chicken capacity standards this year which will continue to rise in importance as we head into 2018. These standards include the following considerations:
2-3 square feet per chicken for roosting and space. 1 square foot on the roosting bar
12" x 12" x 12" for a nesting box per 1-3 chickens max
3-6 square feet of running space
In addition, they've released a premium dog kennel, the Advantek Select Pet Gazebo, to be the stylish solution to the decline of dog houses and the increased need for safe, stylish, and mobile outdoor dog kennels.
Related Article: 6 Ways Advantek Appeals to Millennial Pet Owners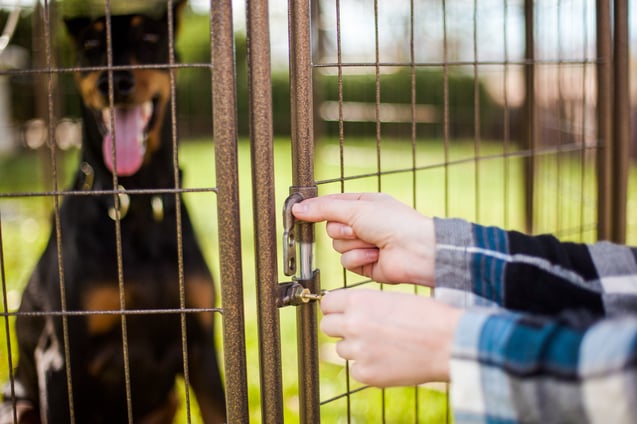 Emphasis on Style
As mentioned above, pets are being treated like family, and as such, products' aesthetic design is becoming more important than ever. Think about it: you wouldn't buy a 2' by 4' wire cage for your children to live in.
Essentially, consumers are looking for high-quality products that they wouldn't mind putting in their home or their backyard along with the rest of their furniture. Now that it's more common for dogs to be living inside, pet owners are looking for high-quality pieces of furniture that double as a way to secure their pets. Because of this trend, we are seeing fewer dog houses and more dog crates doubling as nightstands or end tables.
Related Article: What Does the Humanization of Pets Mean for Pet Habitats?
This especially applies to millennials, who are more willing to spend more on a product that meets both a functional as well as aesthetic need for their pets.
In 2018, we should expect to see an emphasis on containment-as-furniture, as rabbit hutches and other small animal containment are designed to fit in with the indoor surroundings. Additionally, chicken coop designs will be improved to act as a piece of beautiful backyard furniture, rather than a necessary eye-sore in the garden.
Incorporated Technology
Technology is on the rise in many industries, and pet products are anything but left out. In fact, incorporate a piece of genius technology in a video with a cute dog in it and your sure to go viral within days.
As technology becomes an increasingly important part of our, and our pets, lives, we should expect to see more of it incorporated in everyday pet products within the coming years.
One such product in the pet containment category is Zencrate, coined as "the world's first anti-anxiety 'smart' dog den."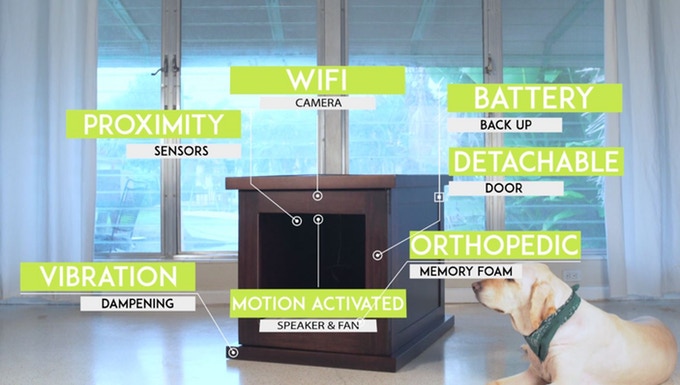 The dog crate works by using proximity sensors, motion-activated music and fan, vibrations, and a WiFi enabled camera and text/email responses to transmit data to owners. It uses these features to comfort the pet in stressful situations (i.e. a thunderstorm) and notify his owner when he's inside.
This is just one example of how technology can be incorporated within pet containment products to improve the human-animal connection and the lives of pets around the world.
Related Article: An Inside Look at Pet Tech's Affect on Consumer Relationships
---
We're thrilled to announce that Advantek is working on some exciting products that incorporate many of these trends for the coming year.
Subscribe to our newsletter to stay on top of pet industry trends and find out when their new innovations are available to order.
GET IN TOUCH

Click here to sign up for our monthly newsletter to stay up to date on current market trends in the pet industry.
No Comment