Looking out your windows, you see heat waves rise from the asphalt outside your store. The parking lot is half empty and you feel the heat seeping through the windows, even with air conditioning blasting in your store. The employees are stocking shelves and trying to stay cool.
Customers are slow to come, and those that do walk in sigh in relief to be in air conditioning again. Your sales are looking thin, and you have to cut your employees' hours. Again. As you look at the months ahead, you have at least two more months of summer until the temperature goes down and sales go back up.
If you live in any of the hot states, particularly in the south, then you know this "summer slump" all too well. The thing is, even with rising temperatures, your sales numbers, and employees' hours, don't need to fall.
Believe it or not, keeping your pet shop's summer sales strong during the hottest months, even when the snowbirds have moved north for a few months, is possible. Here's a few tips, tricks, and ideas to ensuring your summer slump doesn't come back to haunt you every year.
What Would You Rather Be Doing?
Before you determine a plan to boost your summer sales, think to yourself: "what would I rather be doing right now?" This might sound like a crazy question; you're running a pet shop for a reason, right?
The idea isn't to begin wishing you were somewhere else. Rather, it's to get your head in the same space as your customers. If you know your customers well, you can probably assume what they're doing during the summer. Once you're able to put yourself in your customers' shoes, you're already halfway done with successfully marketing to them.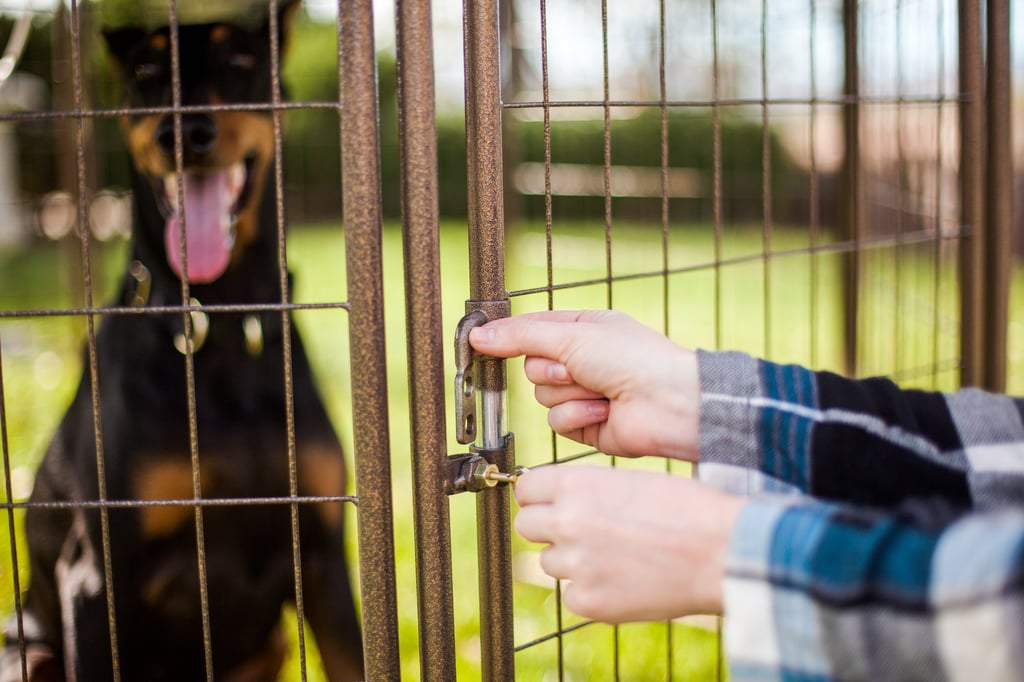 Let's put this practice into an example and say you'd rather be at the beach. If you live anywhere near a body of water, that's exactly what your customers are doing - and they're doing it with their pets. If people are going to the beach with their pets, they need supplies.
They need a handy-dandy dog kennel such as The Pet Gazebo keeping their pets safe and out of the glaring sun and allowing them to hang out with the family. They will also need a pet barrier for their car and portable food and water dishes to set out on the sand.
Pro Tip: Another way to find out what your customers are up to is by doing a poll on social media. Facebook and Twitter both offer ways to create a poll, and you can set one up yourself manually on Instagram just by asking people to comment. Other pet-friendly outdoor summer activities include camping, hiking, or fishing.
Related Article: How to Use Technology to Improve Pet Store Conversion Rate
Set Up a Trigger
Once you understand what your customers are doing with their pets, you know what kinds of products they will be looking to buy, and when they're going to need those. Now, you just need to set up a trigger.
Let's stick with the idea that your customers are going to the beach with their pets. What kinds of things will they always take to the beach, regardless of their furry companion? Almost everyone going to the beach will take everyday items such as sunglasses, sunscreen, and a pair of sandals.
As they prepare to go to the beach, they'll grab their bag and throw in these items. It's at this time that you want them to look at their dog and say, "Oh! You need a new water bowl."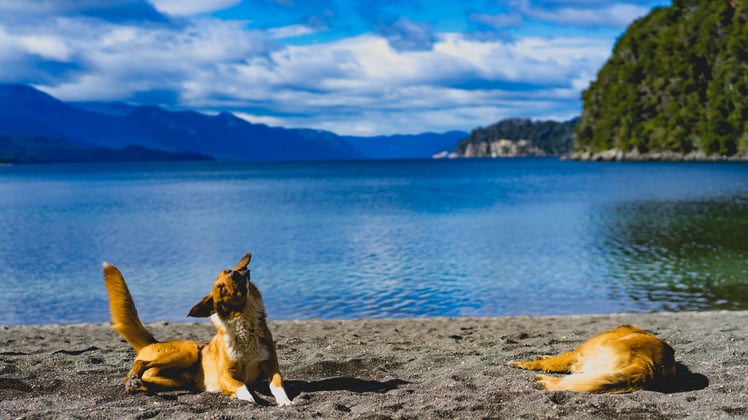 If you were to set up a marketing campaign for your pet store, you might associate a new water and food bowl with a scene of sand, ocean, and lounging on the beach with your dog staying hydrated right next to you. Why wouldn't you? It sets a scene and makes people want to go to the beach with their dog.
However, what you're trying to sell is not for your customers to go to the beach. Instead, to increase sales in the summer, get your customers to come into your store on the way to the beach to pick up that water bowl they forgot to order online two days earlier.
Associating pet products with these items in your marketing efforts will make it more likely for your customers to think of them as they gather their things to head to the beach. Set up a campaign that relates water bowls and dog kennels to sandals and sunglasses as a thing your customers need in order to go to the beach with their pets.
Related Article: How to Improve Customer Experience in Your Pet Store
Host In-Store and Online Events
So now your customers are coming in for their outdoor adventure essentials, but what if they already have a water bowl or dog kennel? What if your customers don't frequent a beach, go camping, or hike every weekend with their pet?
Hosting events, both in store and online, is a great way to get people excited about coming into your store and hanging out with fellow pet owners and their furry friends.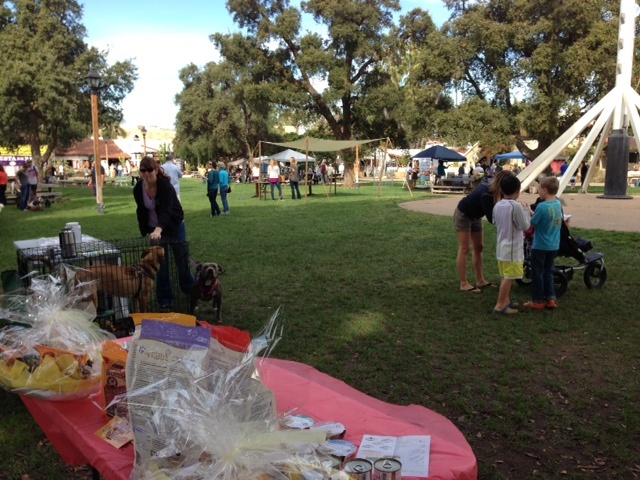 Feeling patriotic? Host a party for the Fourth of July, and educate your customers on how to prepare their pets for the fireworks! Are the pets in your town particularly adorable? Host [Town name]'s Next Top Model and have your customers vote on social media and in store for the best looking pet customer.
Keep in mind events don't have to be large and expensive to be successful. Keep them inexpensive by hosting live chats on social media during the slow hours in store (and even give tours/product explanations in store on live video!) or having your customers engage with you about their pets.
Even hosting a pet play date day doesn't have to be expensive, and you can limit "tickets" to a specific number of people, both to manage store traffic and to promote exclusivity.
There are often many pet-related events happening in towns all over the United States. In Seattle just recently, a "First Caturday" event occurred in a major park within the Seattle city limits. Cat lovers and owners alike gathered to play with leashed cats and enjoy the sun.
Showing up or sponsoring these events is a great way to get involved in a community that is likely to draw many of your current and potential customers. This is a sure-fire way to get your name out in your local neighborhood and drive up those summer sales.
Related Article: Pet Business Marketing Guide - Engaging on Social Media
Adding Value to Sales
The final piece of advice we can give you on increasing your sales this summer is to ignore the temptation to mark down your prices to get people in your store. While this may work short term, it does nothing for your store's profits in the long run.
Rather than discounting pet products in your shop, find creative ways to add value to your customer's purchase. Maybe you have a way of getting your store's logo printed on a bag they can take to the beach or you can even give away some cheap sunglasses with every purchase.
Adding value will delight your customers. Plus, depending on how creative it is, it's more likely to be shared amongst friends and family and encourage more people to come in for that added value as well.
So...Let's go to the Beach
To wrap up, don't let the summer slump get you down. Instead, incorporate marketing tips and tricks to get your customers excited to come in your store, even on the hottest of days.
Start by putting yourself in your customer's shoes and market to them in a way that falls in line with how they're taking advantage of the hot summer days. If they're hiding in their air conditioned house, get them out with their dog for a fun gathering at your store.
If all else fails, do a Q&A using a live Facebook video in store so they can watch at home (and then come to your store when it cools off in the evening).
And when it's time for you to close up shop, head to the nearest body of water and take in those sun rays, because everyone needs a little bit of vitamin D.
GET IN TOUCH

Click here to sign up for our monthly newsletter to stay up to date on current market trends in the pet industry
No Comment